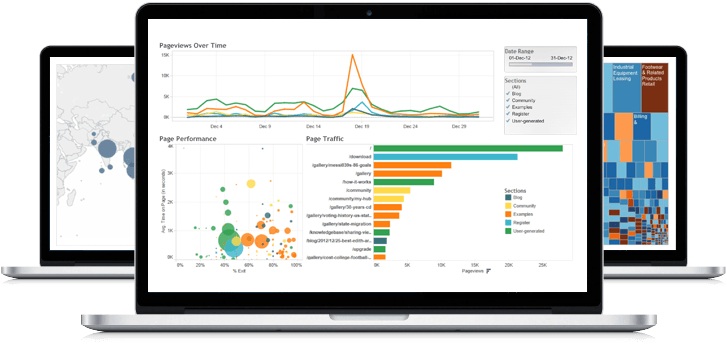 Getting Started with Tableau
We've successfully implemented hundreds of Tableau solutions and understands the requirements from start to finish. We can help you get started on the right foot.
Tableau Dashboards
Visualize your data ! We can build first-class Tableau dashboards that allow you to easily spot trends and communicate important decisions.
On-Demand Ad-hoc Analysis
Your business moves at breakneck speed – why should you wait for the data you need to make important decisions? We can build an on-demand data visualization you need in hours instead of days.
Tableau Training
One of the best things about Tableau is its ease-of-use, however, becoming well versed in the tool takes time. We provide on-site or virtual training classes on various topics that take your Tableau knowledge to the next level.
Data Assessment
Tableau visualizations are only as good as the data behind them. We can perform a full data assessment and identify and fix data quality issues before they have any adverse effects on your business.
Tableau Performance Tuning
Dealing with Big Data can also mean dealing with big performance problems. We can analyze your Tableau environment and optimize it for the best performance.
Patented In-Memory Technology