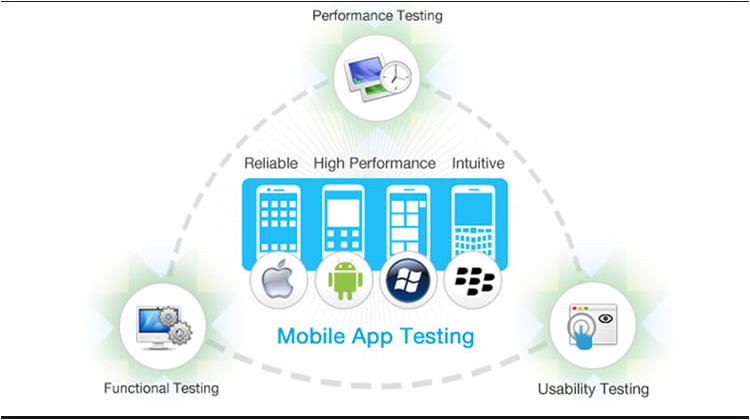 Mobile apps are important for a company's business growth and apps must perform well regardless of the device and platform on which it is used. CloudMynds, one of the best app testing companies, ensures that business goals and user satisfaction are achieved by its tests.
Mobile apps are crucial in this age of digital marketing and customer reach. Flawed apps can cause customers to switch loyalties and this causes loss of revenue as well as brand image for a company. Our android and ios app testing services ensure a delightful experience for users of the apps. One of the best mobile application testing companies in India, CloudMynds offers comprehensive app testing services that covers:
Functional Testing
Security Testing
Performance Testing
Compatibility Testing
Android Native App
As one of the top mobile testing companies, we offer extremely meticulous and carefully implemented testing process that addresses dvice, operating system and platform fragmentation, the mobile device characteristic and the user experience. Our tests also include HIG/W3C compliance, localization and test automation to ensure speed with accuracy. We use a variety of tools like Tmap Next to test for all aspects of a mobile app.
Why CloudMynds?
CloudMynds, one of the top mobile app testing companies, has a proven track record and expertise as well as experience in the use of various tools to test any app thoroughly.
Our testing delivers results that contribute to app performance improvement and thereby ensure customer satisfaction as well as loyalty.
Fast testing means less time to market which translates to being more competitive.