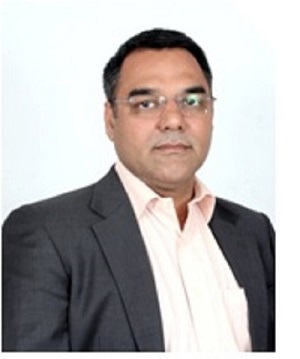 JAIDEEP KUMAR – DIRECTOR
Jaideep is a Technology and business visionary executive with hands on experience in automating multimillion enterprises in Europe, US and ASIA. Strong record of success in creating robust IT architecture and infrastructure services. Proven ability to bring the benefit of IT to solve business issues while managing cost and risk. Led CoE setup and support centers in multiple core business functions in financial industry. Providing strategic direction to internal and external program stakeholders for business growth and enhancing monitoring and controlling functions on current affairs. Technical Architecture & integration Leading edge Software development Global IT delivery & Project Management Electronic commerce Strategy /Development Budgeting & Control Staff Management & Team Building Organization & Staff development Strategic analysis & internal consulting CoE setup & Management Jaideep is a dynamic Management consultant with strong leadership skills , problem solving ,planning , recruit , motivate and retain diverse staff structuring them in teams that deliver result and savings. Full responsibility , for P & L and multi million dollar budgets. Proven record of business growth , profitability in entrepreneurial ventures. Act as the communications conduit to executive sponsors and program steering committee and conducts periodic briefings/status updates. Overall Jaideep's vast experience comes from US, UK and Indian Geographies covering high value technology to transformation jobs while associated with CSC, HSBC, CAPGEMINI etc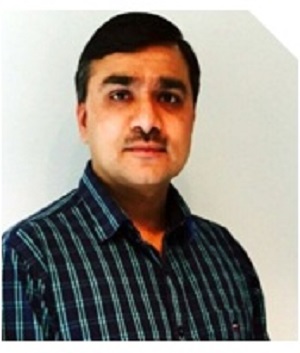 VIVEK KUMAR – DIRECTOR
Vivek is a business-technology leader with global experience in Business Software Consulting with expertise in Project, Program & Portfolio Management, Enterprise Software Solutions Implementations, dual-shore Delivery Management, and Stakeholders Relationship Management. Through his 20+ years of technology and management experience, he has been part of and led high performance teams and delivered successful outcomes for leading organisations around the world including several fortune 500 companies. Vivek has been instrumental in several successful business and digital transformation programs for clients across Banking & Financial services, telecom, manufacturing, oil & gas, Engineering & Construction, Pharmaceuticals and Public Services portfolio. Among his clients, he has won the reputation of being a trusted advisor and an advocate of the usage of industry best practices on their business & digital transformation programs. Having lived and worked in US, Europe, India and New Zealand, Vivek has rich experience in bridging cultures – working with both onshore and offshore teams to deliver successful outcomes for his clients. Vivek is an engineer from I.I.T. Roorkee with multiple industry certifications like PMI PMP® and SAP® Certified Solution Consultant for ERP and CRM. Vivek lives with his family in Auckland, New Zealand.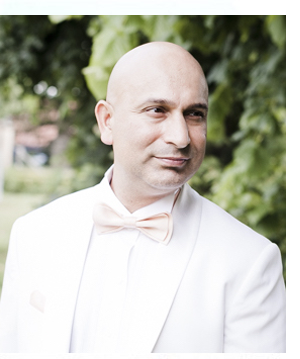 GUNEET AULAKH
Guneet Aulakh, a visionary leader, has worked extensively with C&S Level Executives to execute and manage strategic projects. After spending, upwards of a decade in the Tech Industry and managing multimillion-dollar projects. Guneet knows what it takes to deliver customer success – and its not mastering a project plan. It's how well you connect with the heartbeat of your team, your customers and, truthfully manage expectations of your stakeholders.
Guneet has worked at SAP for almost a decade and garnered respect from top management. Always entrusted with critical projects; Post-Merger Integration of Sybase and SuccessFactors with budgets exceeding $20Mn per year, SOX compliance for 21 European countries. At the time of leaving SAP, Guneet was the Global Account Manager for the Cloud Board Area.
Guneet holds an MS in Management & Information Systems from the University of Cincinnati.