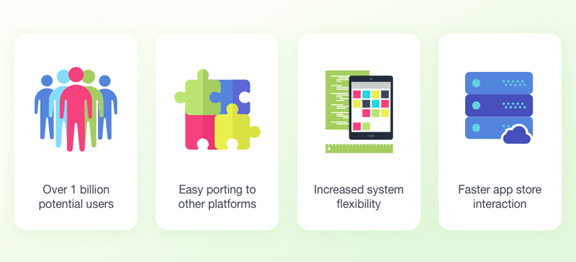 App porting is extremely important and should be considered with all due seriousness. Companies will usually start with an app that is based on a specific platform like iOS or Android or Windows. Once the app becomes popular and it is streamlined, it is well worth considering the huge number of potential users in other platforms. This is why, instead of developing native apps from scratch for each platform, it is better to port the app to another platform. It cuts short the time to market, reduces cost and results in a fluid performance.
Advantages of Porting Apps
Porting apps is indispensable because one must reach out to as many users as possible and cross platform accessibility that app porting gives opens up new market base. Visibility of the app is increased by porting and users who are using devices with different platforms can seamlessly switch between devices. App porting will also translate to more revenues because of larger user base. Some platforms are more popular in specific market regions and porting opens up all such markets.
App porting is less tedious and time consuming compared to rewriting entire code because only those sections of code are rewritten that are machine dependent. Rewriting code entirely could result in issues in performance and usability while changing only machine dependent code ensures that overall performance and features remain unaffected.
Any company that already has an existing app for one OS can easily get it ported to another OS through such app porting services and save time, effort and money.