In this era of internet technologies, no one can deny the importance of reputation that a company or product has on internet. Through our online reputation management services, we create a positive impression about your company on the World Wide Web. CloudMynds offers the best brand reputation management services. Online reputation management or ORM should be a priority for any corporate organization that wishes to ensure its online presence is unsullied.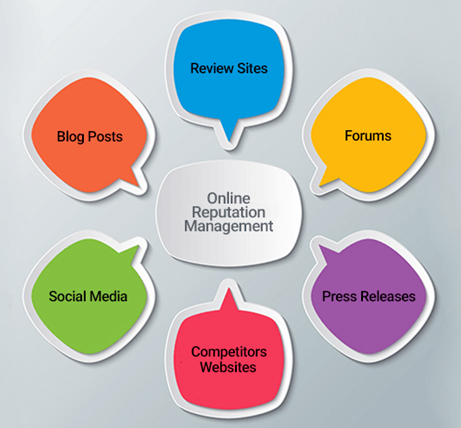 Why ORM?
Almost all organizations have an online presence. Competition is rife and unscrupulous competitors may engage in campaigns that sully the reputation of a company and this can have a huge negative impact on its image as well as sales. Ensuring that the company projects a positive brand image at all times is of vital importance because people rely on whatever information is available on the internet regardless of whether it has truth in it or not. One must keep a sharp lookout at all times to detect any malicious attempts, negative posts or reviews and address these before they can create a negative effect.
How We Do It
CloudMynds is a top online corporate reputation management company. We maintain a separate division exclusive devoted to all branches of online reputation management with our personnel constantly tracking the internet to find out if anyone has left a bad review or comment that could affect clients. At the same time we do all we can to post on the web content that will reinforce and strengthen the reputation of our clients.
If any negative issue is noticed we work with clients to resolve the complaint and get him to withdraw it or post a satisfaction comment. In case we notice a malicious attempt we issue notices and take recourse to legal means to remove such objectionable content and even approach webmasters with a take down notice. We also engage in activities that encourage healthy criticism and feedback in a public manner to show how transparent our clients are, which further reinforces their image.
CLOUDMYNDS is your trusted online reputation management agency and when you entrust ORM to us, your image is safe and will remain unsullied.