In today's scenario, information security is one of the prime concerns for all the digital managed business applications. Security testing is conducted to find all potential loopholes and weaknesses in the application at the earliest and helps the development team fix them. We have a dedicated and proficient security testing team experienced in both open source and commercial tools to take on security testing from early stages of the SDLC. We integrate penetration testing services, following the best industry practices, providing the complete engineering engagements. This validates your primary systems and infrastructure, performing an end to end testing services for the web application vulnerability assessment
Configuration management testing
Business logic testing
Authentication and authorization testing
Session management testing
Data validation testing
Denial of service testing
Web services testing
Ajax testing
Testing for OWASP top ten vulnerabilities such as XSS, SQL Injection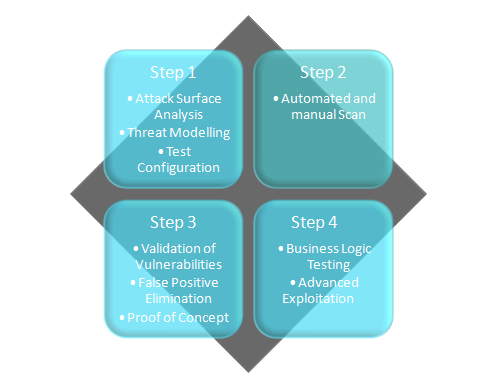 Why is CloudMynds needed for the Security Testing of the business?
Software security testing services are aligned with the industry standards such as OWASP.
We work with you to identify problem areas, providing solutions to fix them.
We leverage several categories of tools such as proxies, browser plugins, session management, data validation, web services and Ajax testing tools.
Security testing services combined with our usability test environments offers the most realistic end-user scenario testing for your product.